Fly by helicopter to the 60th edition of the Genoa Boat Show, 1 – 6 October 2020, the greatest Boat Show of the Mediterranean sea welcomes the impassioned ones with a complete offer, confirming itself as the door of access for a 360° experience.
Visit the Genoa Boat Show and live the passion for the sea and for the aquatic sports, trying the boats and participating in numerous special activities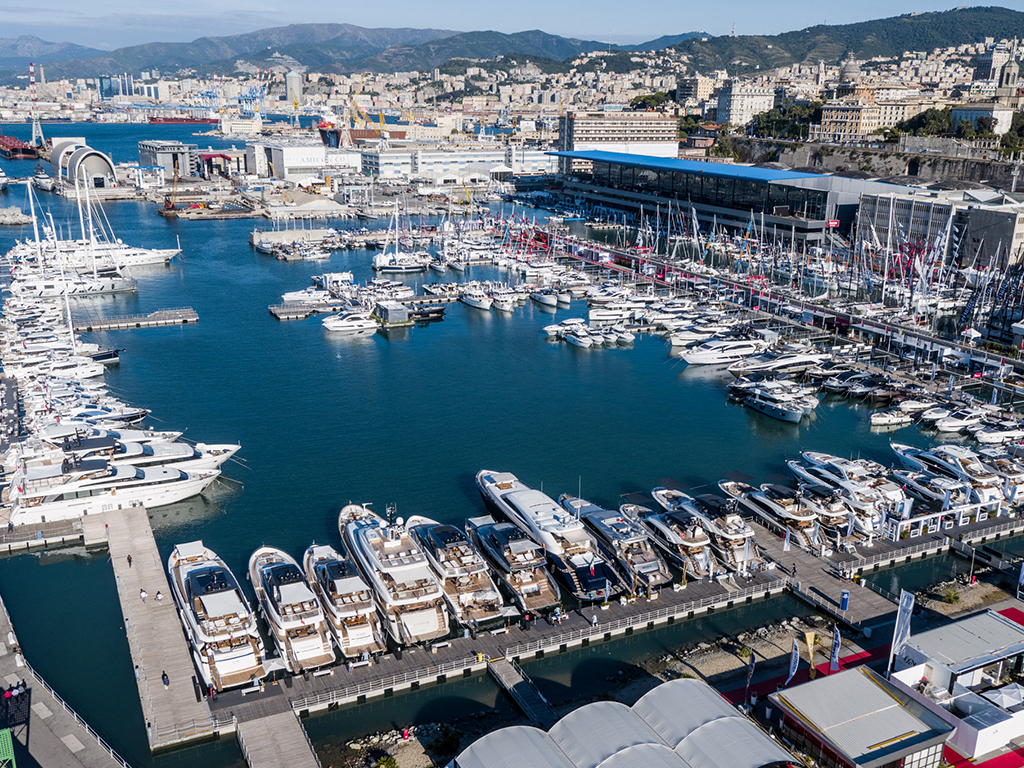 REACH THE GENOA INTERNATIONAL BOAT SHOW IN JUST A FEW MINUTES.
Among the Top Services you can expect to enjoy at the 60th Genoa International Boat Show is a helicopter transfer landing on a helipad located right inside the show area.
Other than those provided, it is also possible for visitors to organise further trips following approval by the Star Work Sky staff members.
ALREADY AT THE GENOA BOAT SHOW? EXPERIENCE IT FROM AN ENTIRELY NEW PERSPECTIVE.

Enjoy the Boat Show from the sky during a scenic helicopter flight, departing and landing on the helipad located right inside the show area.
Choose one of our proposals and fly over Genoa to experience Europe's largest historical town centre, the Porto Antico and the Lanterna or fly all the way to Portofino, soaring over the breath-taking Levante coast.
DO YOU WANT TO CUSTOMIZE YOUR SOLUTION?
Aerial links and personalized flights for any kind of need.
You can reach your destination in the shortest possible time in the highest comfort.
We plan on-demand solutions for an unique and top-value experience.
For further information and booking:
+39 0144 73225
info@starworksky.com