HELICOPTER & ENGINE MRO
With more than thirty years of experience and professionalism achieved on the most popular helicopters in Europe, the company gained the certifications for the highest maintenance performances on several Eurocopter / Airbus made aircrafts along with their engines and much more.
Star Work Sky is authorized by ENAC License n. IT.145.0021 to carry out MRO activities on helicopters according to the EASA Part145 Regulations, as the company complies with the necessary requirements in terms of
training of the certifying staff,
completeness and technological standard of its infrastructures,
supply of its stock of spare parts.
SWS is an autonomous and complete company in terms of maintenance and operativity of its fleet and represents a reliable reference for other helicopter operators not only in Northern Italy.
| OBJECT | MANUFACTURER | TYPE |
| --- | --- | --- |
| HELICOPTERS | AIRBUS | EC135 (H135) T1, T2, T2+, T3, T3H |
| HELICOPTERS | AIRBUS | EC135 P serie |
| HELICOPTERS | AIRBUS | AS 350 (H125) Srs |
| HELICOPTERS | AIRBUS | SA318C |
| HELICOPTERS | AIRBUS | SA315B |
| HELICOPTERS | HUGES/SCHWEIZER | S269C (NH300C) |
| HELICOPTERS | HUGES/SCHWEIZER | S269C (NH300C) |
| ENGINES | SAFRAN | Arrius 2B2 |
| ENGINES | SAFRAN | Arriel 1B, 2B, 2B1, 1D1, 2D |
| ENGINES | SAFRAN | Artouste |
| ENGINES | SAFRAN | Astazou |
| ENGINES | LYCOMING | HIO-360 |
| ENGINES | PRATT & WHITNEY | PW-206 |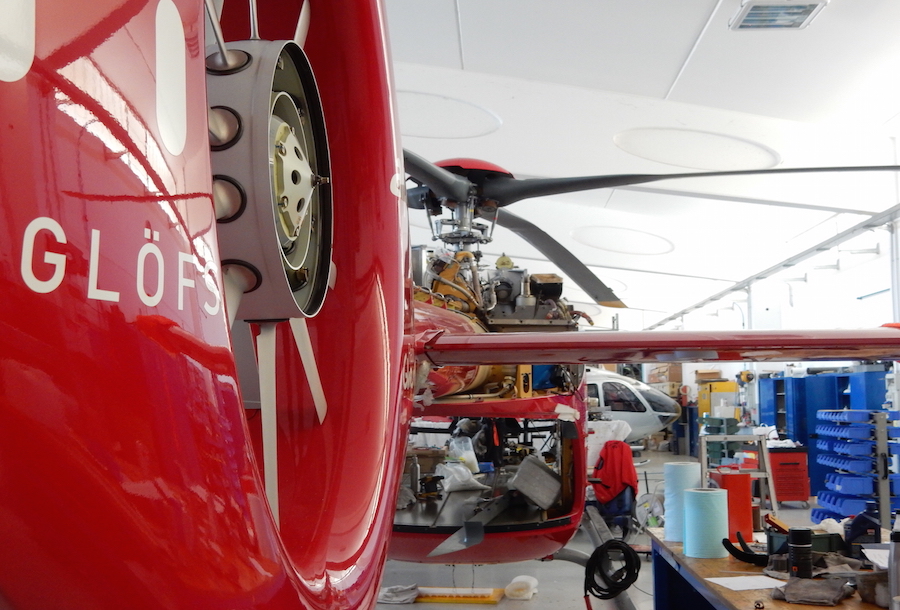 TYPE OF PROPOSED SERVICES
SCHEDULED Line and Base MAINTENANCE
NON-ROUTINE MAINTENANCE
Replacement of components and equipments
Avionic services and electro-avionic installations
Components overhaul with issuance of EASA Form1 Certificate
Minor repairs according to OEM manuals
Application of changes according to CS-STAN
Application of S.B., C.d.N., A.D., S.L.
Non-destructive testing (dye checks)
Endoscopic inspections

Troubleshooting 

Helicopter painting
Vibration analysis, weight & balance
Helicopter's weighing
Spare parts sale